Host a scent event - perfume making party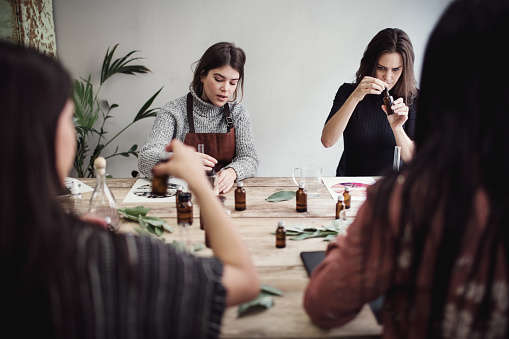 Scent Event makes it easy for you and your guests to create their very own Eau De Parfum perfume. Your Perfumer will arrive fully stocked with everything you will require.

We have worked with master perfumers and perfume houses around the globe to bring the very best ingredients to your party. Your perfumer will set you up with all the tools and knowledge you need to create your perfume.

You and your guests will sample our scents mixing and matching to create your own unique perfume. Don't worry your perfumer is on hand to guide and help. Its your perfume you can not make a mistake! Our scents are carefully chosen to blend well together.

Once you have perfected your perfume, your perfumer will help you fill your bottle and your perfume is complete! There will be ample opportunity on the night to create extra perfumes, weather it be a cologne for hubby or a gift for a loved one!

Please note payment on the night is cash only.